WHAT IS INCLUDED
This PC Navigation system pack with radar and NMEA 2000 includes :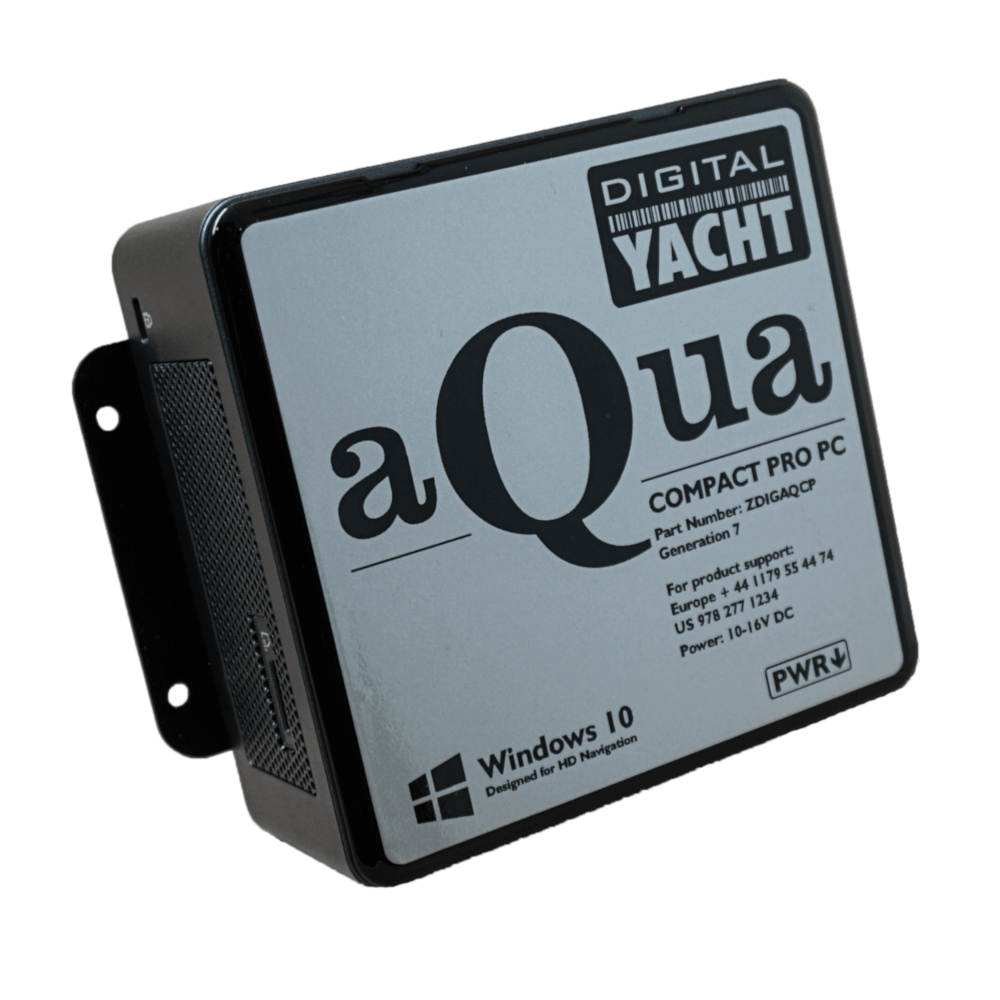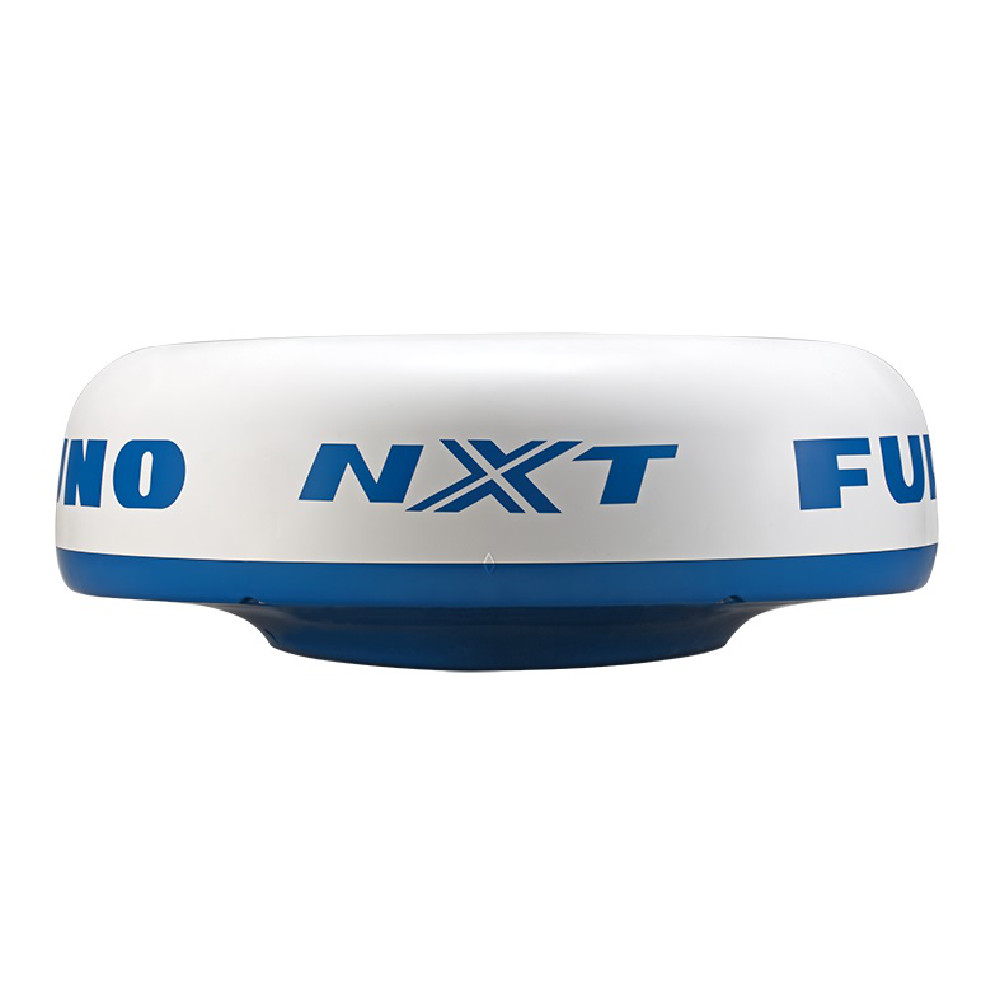 Furuno DRS4D NXT Radar + 15m cable to connect the Radar to the PC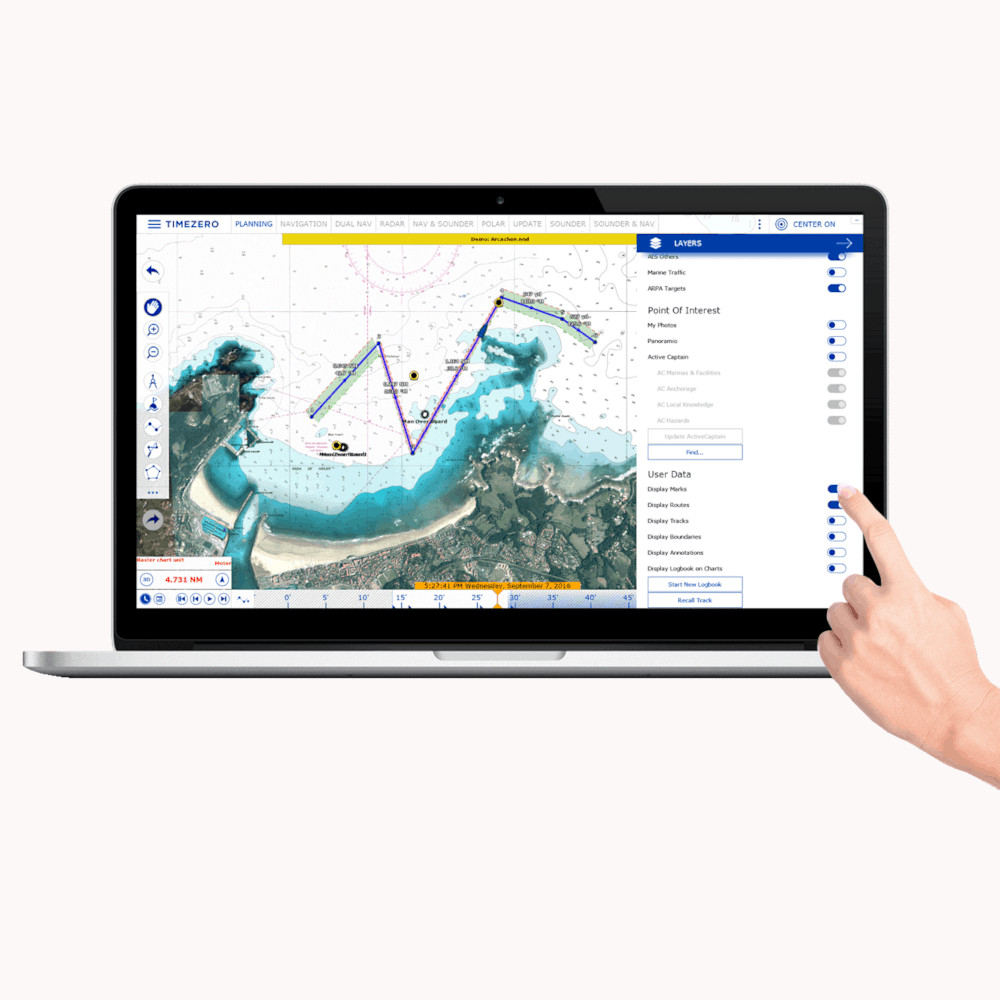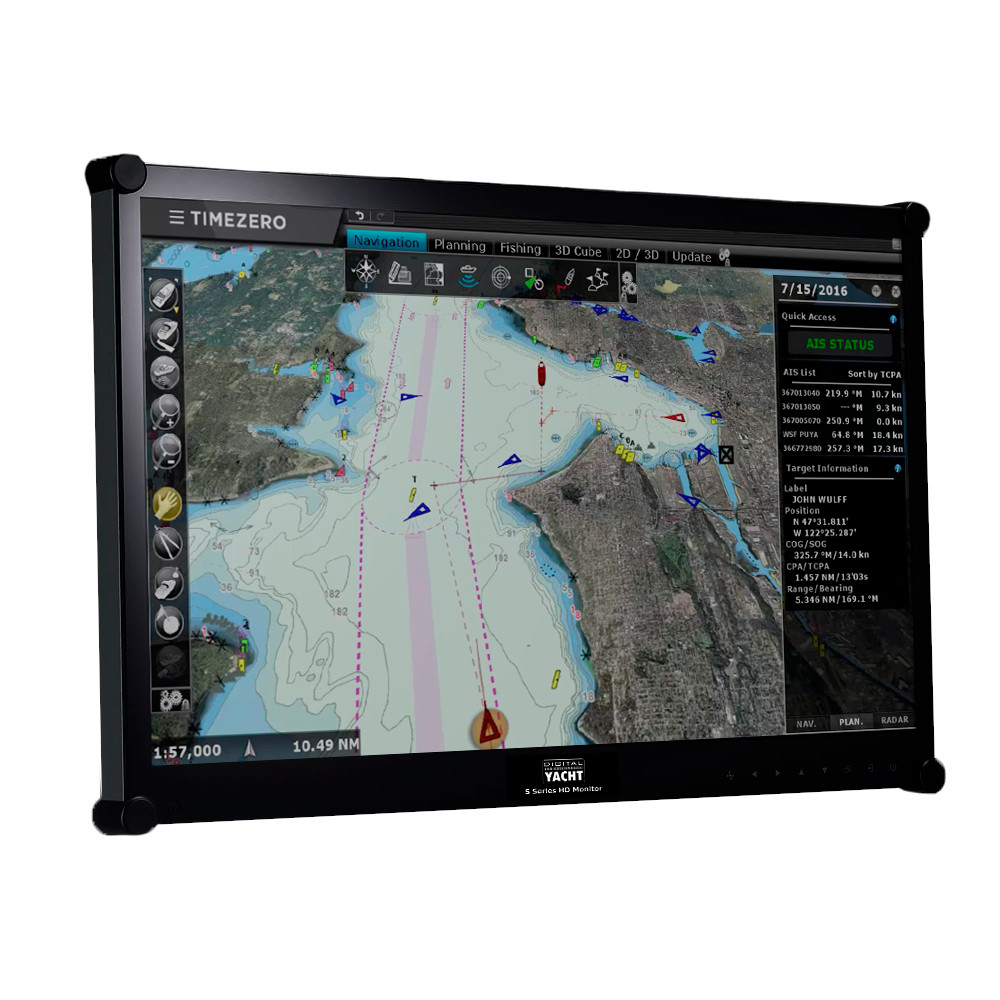 Radar module with Timezero Navigator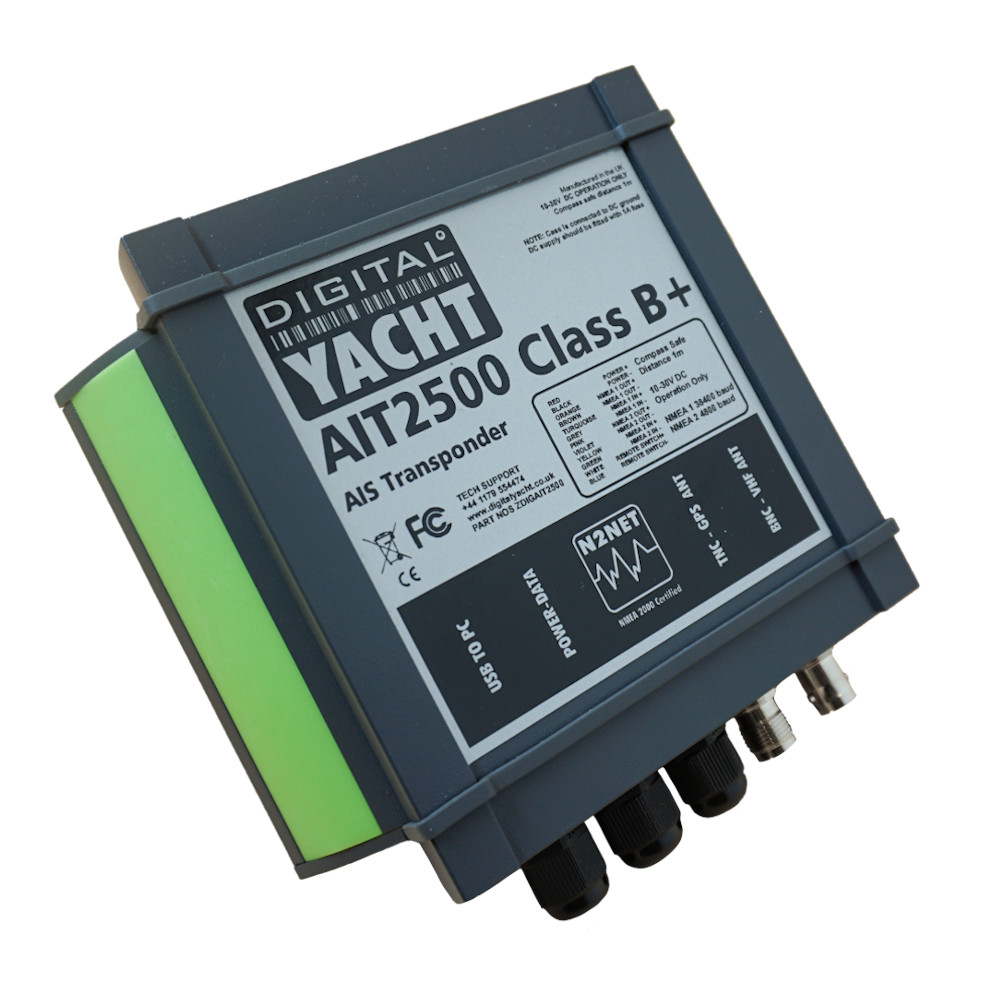 AIT2500, class B+ 5W AIS Transponder (supplied with VHF and GPS antennas)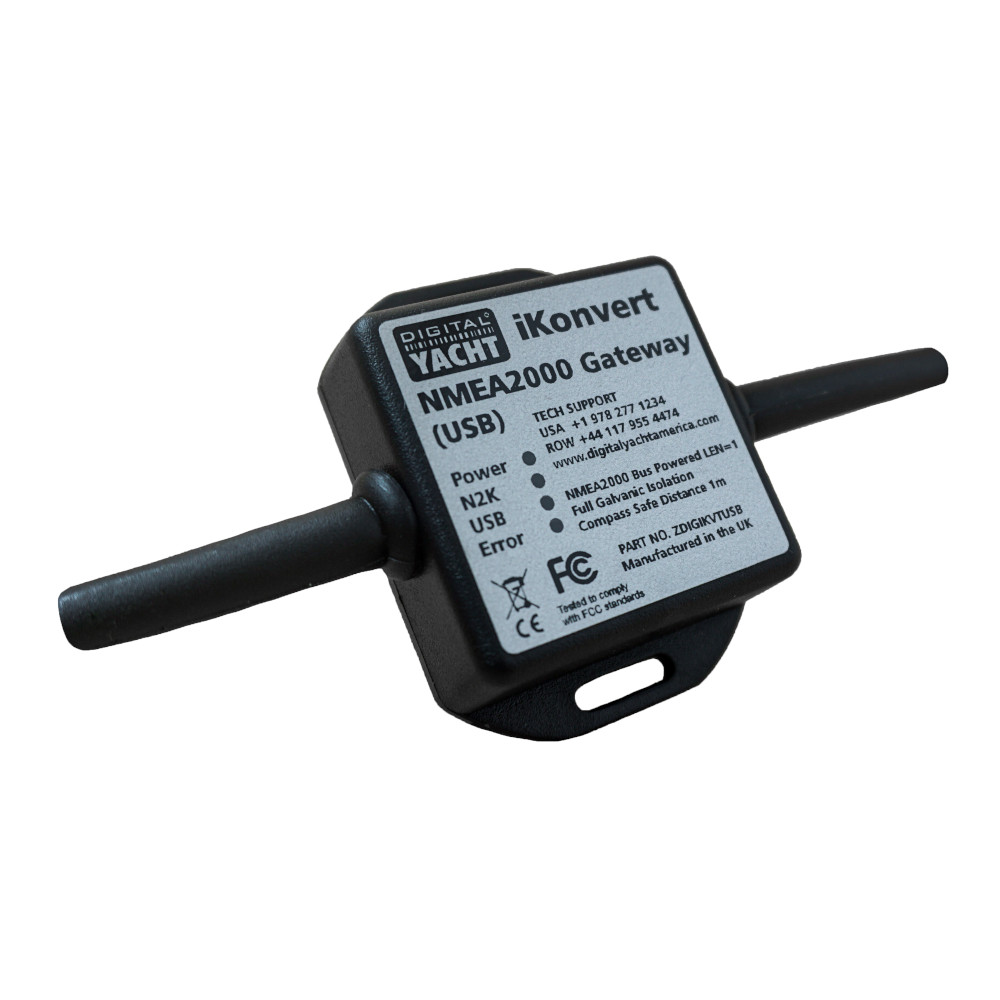 iKonvert – NMEA 2000 to USB converter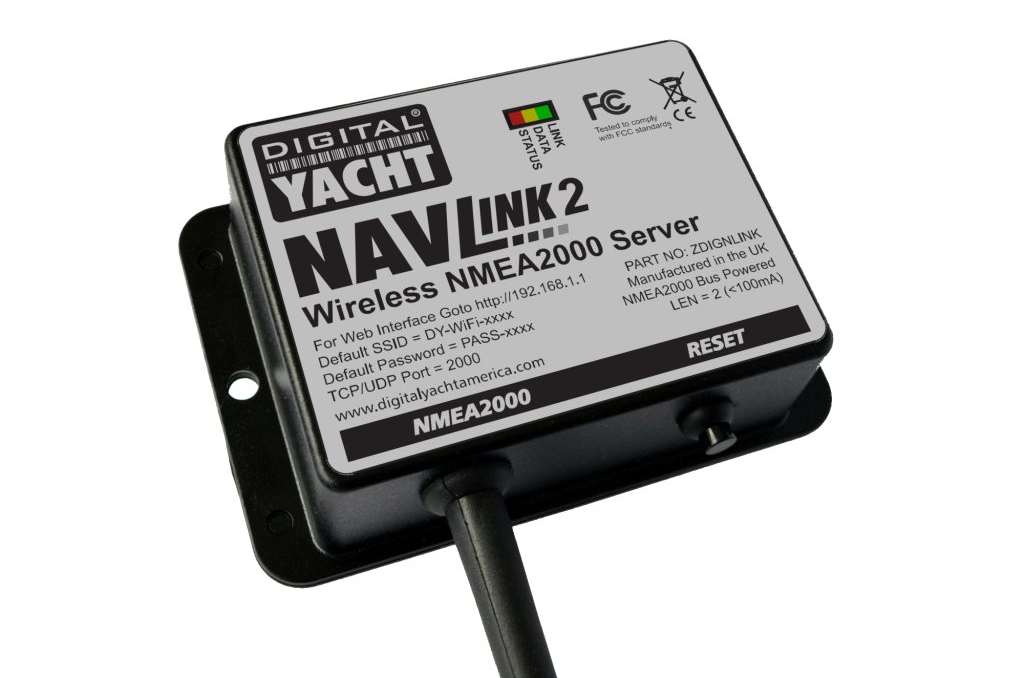 NavLink 2 – NMEA2000 to WiFi server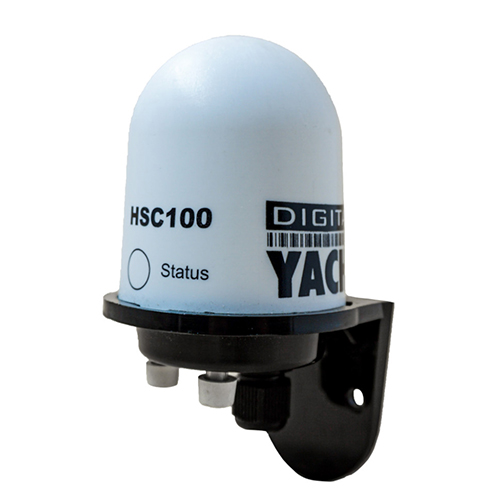 HSC100 – Compass with NMEA 2000 interface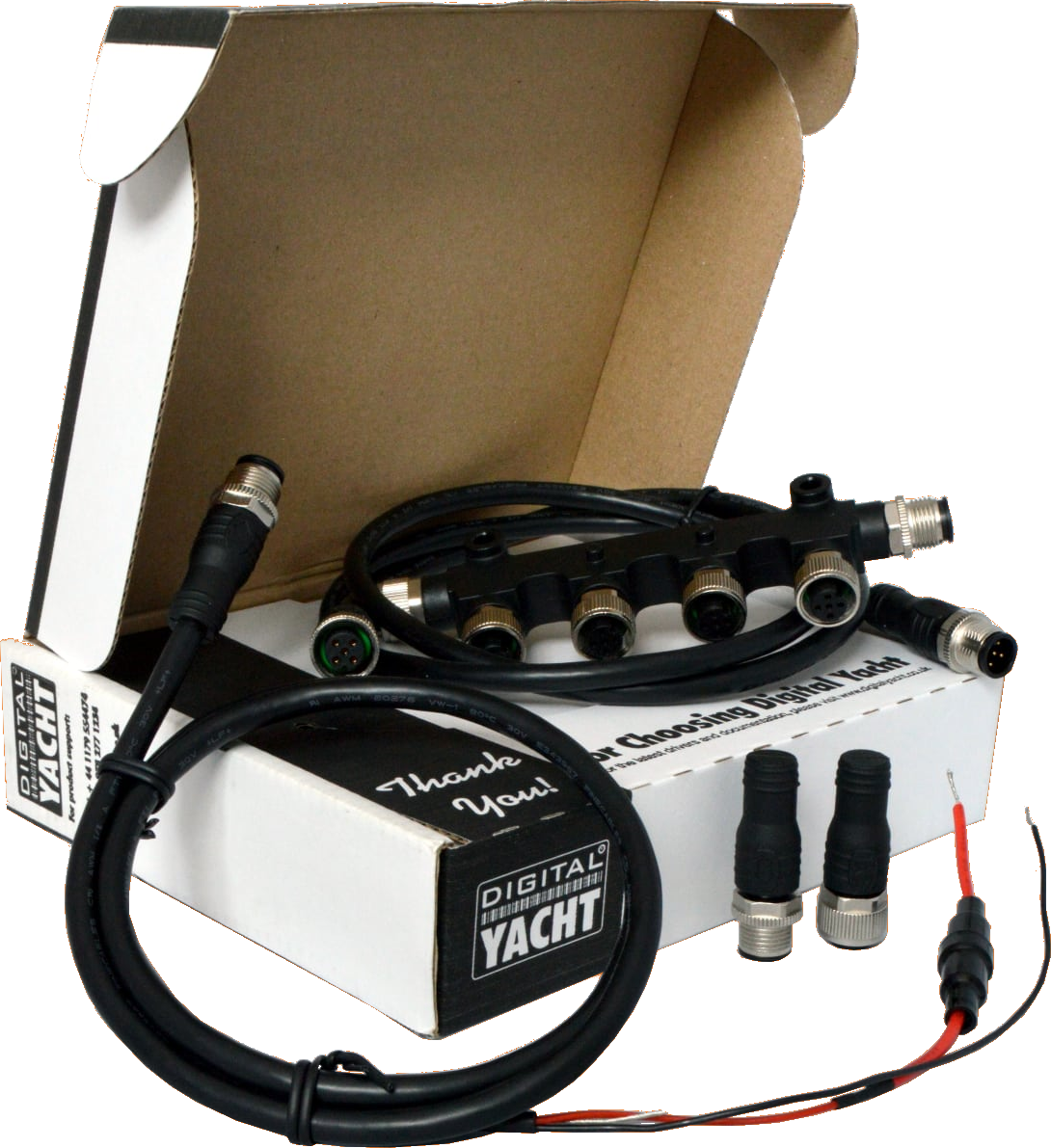 2 x NMEA 2000 starter kits
This system integrates a Furuno DRS4D NXT radar into the system. It connects via a high speed network interface on the Aqua Compact Pro Plus PC. This is a radome antenna but open array options are also available. Features like radar overlay, dual range radar, doppler colour coded target tracking and AIS overlays are all available in the Timezero software. NMEA 2000 instrument, AIS and GPS data is connected via the iKonvert USB gateway and our HSC100 high speed compass is connected onto the network to optimise radar performance in tracking and course up modes. This system also integrates the TZ Navigator software with the radar option.
The latest Aqua Compact Pro Plus PC brings affordable and reliable PC based navigation to boats. With low power, DC operation, it boasts the latest Intel 10th generation technology; built in WiFi, bluetooth and also a solid state hard drive with 8GB RAM. Despite its slim line 11.5 x 11 x 5 cm dimensions, the Aqua PC packs a powerful 10th generation Intel Core i7 processor. As well as exceptional graphics performance for the latest 3D charting and HD navigation programs. It's the perfect partner for applications, for instance Maxsea TimeZero – even with radar and 3D overlays. The PC comes with the S124 which is a 23.5" HD LCD marine monitor designed for below deck or internal dash mounting.  It features a 1920 x 1080 pixel display with 2M:1 contrast ratio for bright colour and vibrant displays.
The Furuno DRS4D NXT radar is a Solid-State Radar utilizing Doppler technology to ensure the safest navigation. The NXT series features Target Analyzer™, Fast Target Tracking™ and Auto Target Acquire function to offer optimal detection and sensitivity of hazardous objects.
Timezero Navigator is a sophisticated navigation software with advanced navigation and AIS capabilities and wide choice of charting formats.  Choose from MapMedia for predominately raster based charting from official ENCs, C-Map or Navionics charts.  This bundle include 1 Wide chart region of your choice.  When you place your order, we will contact you to confirm region and type.  Charts can be viewed at www.maxsea.com.
With the radar module, Timezero software offers exclusive, native compatibility (simple Ethernet connection) with the Furuno DRS4D radar allowing full control of the radar. This means that you can display the radar image directly in Timezero Navigator software, enjoy full control of the Radar from your software, and overlay the radar image on your charts. Radar overlay is an effective safety tool that allows you to understand your surroundings in relation to your current position.
The AIT2500 is a full function Class B+ SOTDMA AIS transponder with NMEA 0183, NMEA 2000 and USB data outputs. Class B+, a new standard, utilises SOTDMA format transmissions which offer a 5W power output (2.5x more powerful than a regular Class B), a guaranteed time slot for transmission in busy traffic areas and faster update rates depending upon the speed of the vessel. It still inter-operates with existing Class B and Class A systems. GPS and AIS data from the AIT2500 is transmitted over the NMEA 2000 network.
The iKonvert NMEA 2000 to USB converter is a smart and flexible gateway. iKonvert provides a simple, reliable and cost effective way for the Timezero Navigator software to access all the navigation data on an NMEA2000 network.
The NavLink2 is an easy to fit NMEA 2000 to WiFi server. The design of the NavLink2 allows NMEA 2000 navigation data available for popular apps on smartphones, tablets, iPads and PCs. Once installed, it creates a local WiFi network for devices to connect. All the navigation data on the NMEA 2000 network will therefore be displayed on the TZ iBoat (iOS Timezero app). Waypoints and routes can therefore be synchronized between the TZ iBoat app and Timezero software for an integrated tablet and PC solution.
Finally, this pack includes the HSC100. These Compass uses fluxgate technology to deliver heading data for on board systems. Typical applications include enabling course up and true motion type displays on chart plotters, radar overlay onto electronic charts and stabilisation of radars when used for MARPA/ARPA target tracking.
All the equipment and AIS have an NMEA 2000 interface so the installation is very easy with our NMEA 2000 starter kit included in the pack. NMEA2000 uses a simple backbone (or sometimes called "trunk") structure. This requires terminators at each end of the cabling where each device can be spurred off using a drop cable. The bus also requires power.  Furthermore, the waterproof connectors throughout ensure maximum reliability and it makes for an easy plug 'n play installation. We supply two NMEA 2000 starter kits with this pack so that you can connect 8 devices.
The Furuno radar is supplied with a 15m interconnect cable (contact us if you need 20m). The cable is directly connected to the Ethernet port on the Aqua Compact Pro Plus PC.
The iKonvert USB also features an integral USB cable and standard NMEA2000 Micro drop cable (male). In addition, both iKonvert and NavLink2 take their power from the NMEA2000 network.
The AIT2500 is supplied with an external GPS (10m cable) and a small VHF antenna (20m cable)
You can also add extra instruments (Wind, Depth, Speed, Temperature, etc.) to the NMEA 2000 network and thus receiving all their data onto the navigation apps & software.
PC Navigation System pack with Marine PC, LCD Screen, AIS Transponder, Radar Furuno, Timezero Software with Radar module and VHF & GPS antennas
This pack also integrates a marine PC with a NMEA 2000 network
Furuno DRS4D NXT Radar
15m interconnect cable to connect the Radar directly to the Aqua Compact PC
Aqua Compact Pro Plus has an Intel i7 processor, 8GB Ram & super fast 480GB solid state drive
Bluetooth 4.2 and Dual Band WiFi built in (plus wired gigabit network port)
4 x USB 3 ports with charging mode on front panel port
Front panel mounted audio jack for audio in/out – ideal as media center
Windows 10 operating system
Direct 12v DC Operation (8-19v input), approx 20W power consumption
S124 is an HD LCD Marine Monitor
It measures 56 x 35 x 6cm
Built in 2W speakers
Supplied with Timezero Navigator Software with Radar module
AIT2500 is a Class B+ 5W AIS Transponder
Supplied with a GPS antenna (10m cable) and a small VHF antenna (20m cable)
It has a NMEA 0183, NMEA 2000 and USB interfaces
iKonvert is a small but powerful bi-directional NMEA 2000 to USB Converter
The pack also includes 2 x NMEA starter kits to easily interconnect all equipment.
NavLink2 is an NMEA2000 to WiFi server
It supports up to 7 wireless devices (UDP & TCP/IP protocol)